Brand logo design services or a "brand identity" is a way to make a memorable impression and allow your audience to connect with your product or service.
So you're starting a business, or perhaps you've got a couple of years under your belt. Everything seems to be moving smoothly, but somehow there's a gap; you're not getting the conversion you're working so hard for. The problem? Your branding might be missing the mark.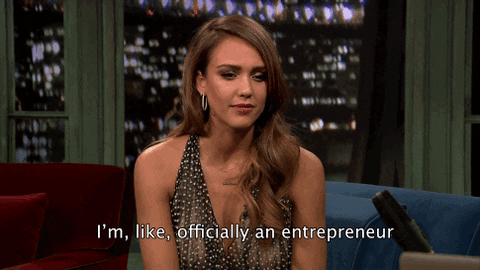 There's many elements to a brand identity and really good branding can help distinguish your business from your competitors, clarify your offerings and set you apart.
Branding can make or break your business.
But it's not just about the logo design. There is much more included and involved in creating a solid brand identity – it's everything from the logo to the colour palette, font choices, illustrative style, photography aesthetic – even the tone of voice, company vision and mission is part of your brand.
Before diving into a new brand identity, it's important to remember the design details, such as the brand colour palette, fonts, and all the design do's and don'ts.
What's Included In A Brand Logo Design?
Memorable Encounters
What comes first – the brand or the logo? Is there a difference?
Yes, there is definitely a difference! The thing with the first question is that much like everything in digital marketing; things are constantly being redefined and adjusted. With this being said, your brand should be in the frontline, followed by a logo that matches and enhances this brand identity. Neither should be created in a silo, but as a part of an overall strategy.
The logo is often what pieces the puzzle together. Logos have a way of sparking nostalgia, shared experiences, and tap into our emotions.
In fact, often when we do logo design, we create sub marks for different application e.g. your primary logo may be quite complicated, so a simpler version is necessary for small spaces.
But, as I mentioned, branding services aren't all about the logo, there's more.
Appealing Colour Palette
Closely following the logo design is the colour palette, which can be any number of colours and sub-palettes. Understanding how colours trigger emotions and interact with each other is essential for representing your brand strategy in the right way.
Colour is very subjective of course – with personal, situational and even cultural factors coming into play.

Maximise On The Typography
The font you use is not something to take lightly. The type of font you receive from brand logo design services needs to complement both the logo and colours for perfect harmony.
Remember, there is power in the fonts you choose. In many cases, your brand logo font is instantly recognisable, even in a different context, and that's the power of typography.
Your logo font is often different from fonts you use for everyday applications – and you will likely need different fonts for web, print and email – there's more to it than just aesthetics!
On-brand Supporting Graphics & Photography
The world has never been brighter or so multidimensional. Graphics, product photography and illustrative elements are a strong part of your brand identity – design assets, icons, photography and more goes a long way to expanding on a visual message.
It's clear that there's a lot that goes into brand logo design services that needs an expert's touch, a keen eye and insights in design. For this reason, you need to make sure that you have the best team on your side.
Sevah Creative is your one-stop design agency for brand logo design services and more. Get in touch with us today to learn more!